Join US
Eligibility Criteria

You are
Hold Indian citizenship
Passionate about social change
Graduate/ Post-Graduate in any discipline with at least 1 year full-time work experience (also applicable for all 5-year professional courses including MBBS, CA)
Not more than 28 years of age as on 01st November 2022. (i.e. not born on or before 01st November 1994)

You have
Proficient in both Hindi and English, with the ability to read and write in both.
Possess good interpersonal skills and the ability to work collaboratively within teams.
Have MS Office proficiency to create presentations, documents, and spreadsheets.
Able to multitask and is self-driven
Able to problem solve and achieve high impact in your projects
Takeaway
Key learnings of an associate
01
Experience in supporting implementation of large-scale policy programmes
02
Nuanced understanding of public administration
03
Skill in stakeholder management through working with experienced and senior decision-makers
04
In-depth knowledge of a relevant topic of their choice through research and dissertation writing
Hear from our Associates
#Associatespeaks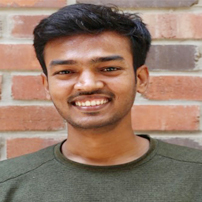 Manish Kumar Jaiswal,
Batch 2017
Innovation Fellow, Telangana
CMGGA programme provided exposure to every segment of Governance. To understand the mindset of governance and real plights of citizens in adopting a welfare scheme has equipped me to be a better policy implementer and scheme drafter. It provides a rare insider view to have a conjured understanding of the complexity of social issues. My general appreciation of diversity and complexity of seemingly monolithic societal issues have also increased because of my grassroots exposure of local governance. It has helped me gain many skill sets which have been helping me in my current role as well.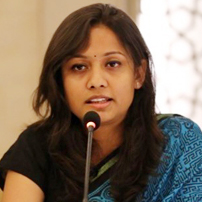 Shubhi Kesarwani,
Batch 2017
Program Manager, GuruJal
CMGGA has been a unique experience. A lot that I am able to think, plan and do in my current initiative is because of my association with the program. My experience has equipped me with the knowledge, skills and network to be able to work with the Government. The opportunity of sitting right at the place of implementation of all government policies, schemes and plans and witnessing things work and sometimes not work while working with the very senior officers and the Chief Minister himself is something which only CMGGA can give a youth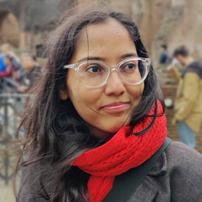 Prachi Vashistha,
Batch of 2019
Former Teach India Fellow
The program has helped me build on my approach of driving a sustainable change by showing, on an everyday basis, how, along with identifying a sustainable solution, it is equally important to drive it through an approach which helps it achieve the maximum impact (via a top-down approach). Besides this, it has also helped me strengthen the skill of stakeholder management further, while also making me realize how systemic change needs to be driven through these stakeholders.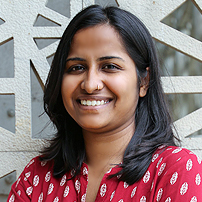 Radhika Singhal,
Batch 2018
UNICEF Consultant
CMGGA programme is a unique opportunity for young development sector and public policy enthusiasts. Diversity and scale at which government functions is something very difficult to understand through theory. Working with 30+ departments at a district level in close coordination with state officials and CM office, almost every myth about "public delivery system" has been busted. Post CMGGA, I can see a transformation in the way I use design thinking, effective communication and end-to-end project management skills in all my tasks.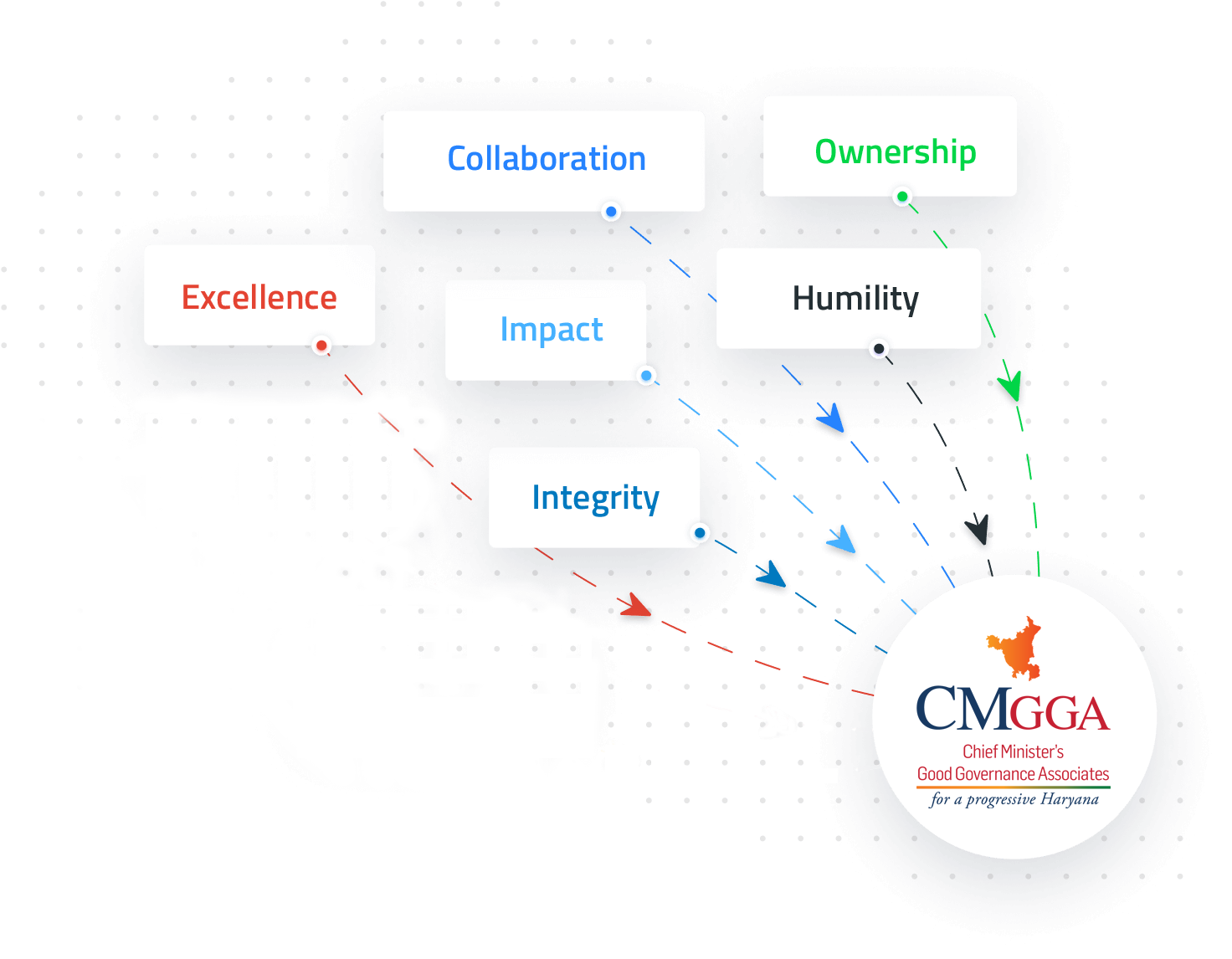 Our Values
CMGGA VALUES
- Display highest standards of ethical conduct and discipline
- Commit to take complete responsibility for one's week
- Work as a team and respect varying opinions
- Strive to create a deep impact for the citizens of Haryana
- Strive to achieve the highest quality of outputs & outcomes
- Be modest, receptive to feedback & open to learning